이벤트
Tactic.
Cost: 1.
Resource:
Action: Choose an ally in your hand that shares a trait with your identity -> put that ally into play. If that ally is still in play at the end of the phase, discard it.
"Surprise!" — Star-Lord
War Machine(워 머신) #17.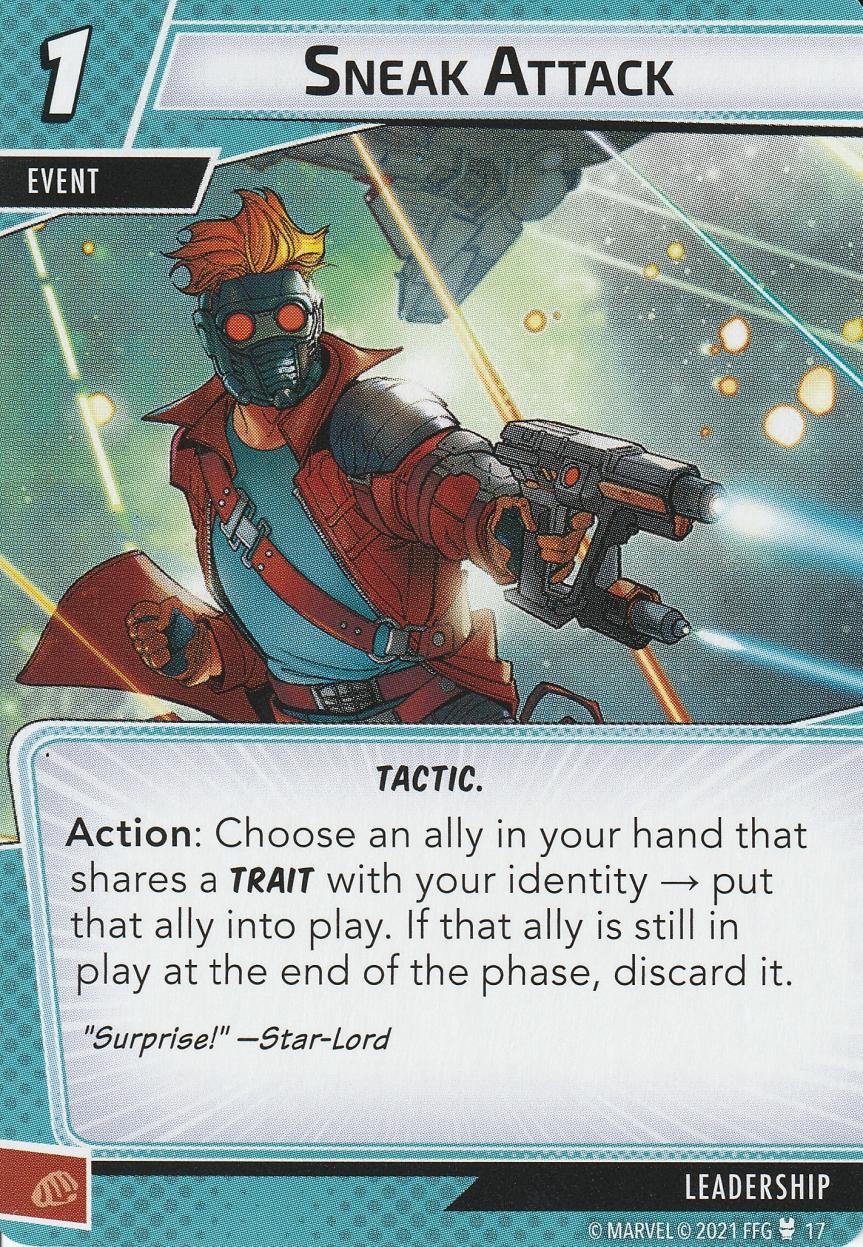 No review yet for this card.