지원
Persona. S.H.I.E.L.D.
Cost: 2.
Resource:
Alter-Ego Action: Exhaust Jefferson Davis → remove 1 threat from the scheme with the least threat.
"I'm not proud of my past, but I don't regret it either. It brought me where I am today."
Sinister Motives #36. Spider-Man - Miles Morales #11.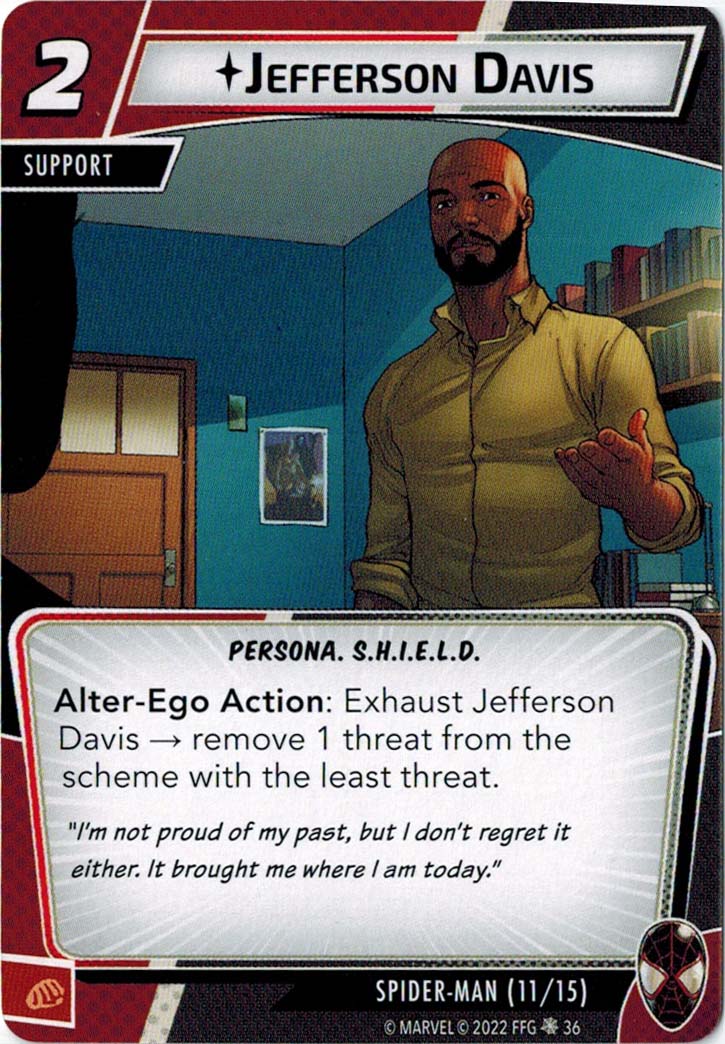 No review yet for this card.