이벤트
Attack.
Cost: 2.
Resource:
Hero Action (attack): Remove 4 ammo counters from War Machine and choose an enemy → deal 8 damage to that enemy. This attack gains overkill.
"Hey, Tony! Let me see your Mark V do this!" — James Rhodes
Eduardo Mello
War Machine(워 머신) #11. War Machine #14-15.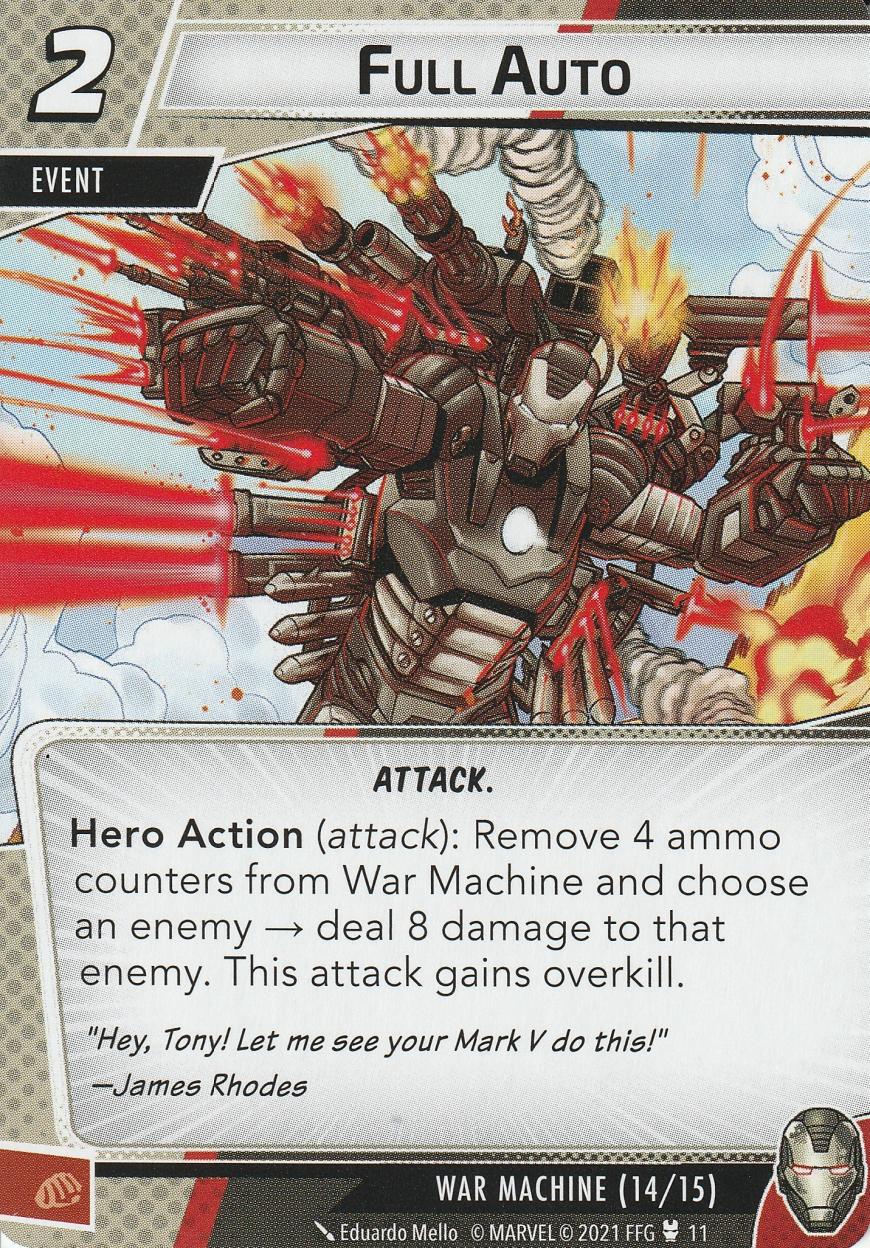 No review yet for this card.