하수인
Black Order.
Attack: 2. Scheme: 1. Health: 3.
Forced Response: After Black Order Besieger engages you, choose to either deal 1 damage to Avengers Tower or deal 2 damage to your identity.
Boost:
The Mad Titan's Shadow(분노한 타이탄의 그림자) #102. The Tower Defense #11-14.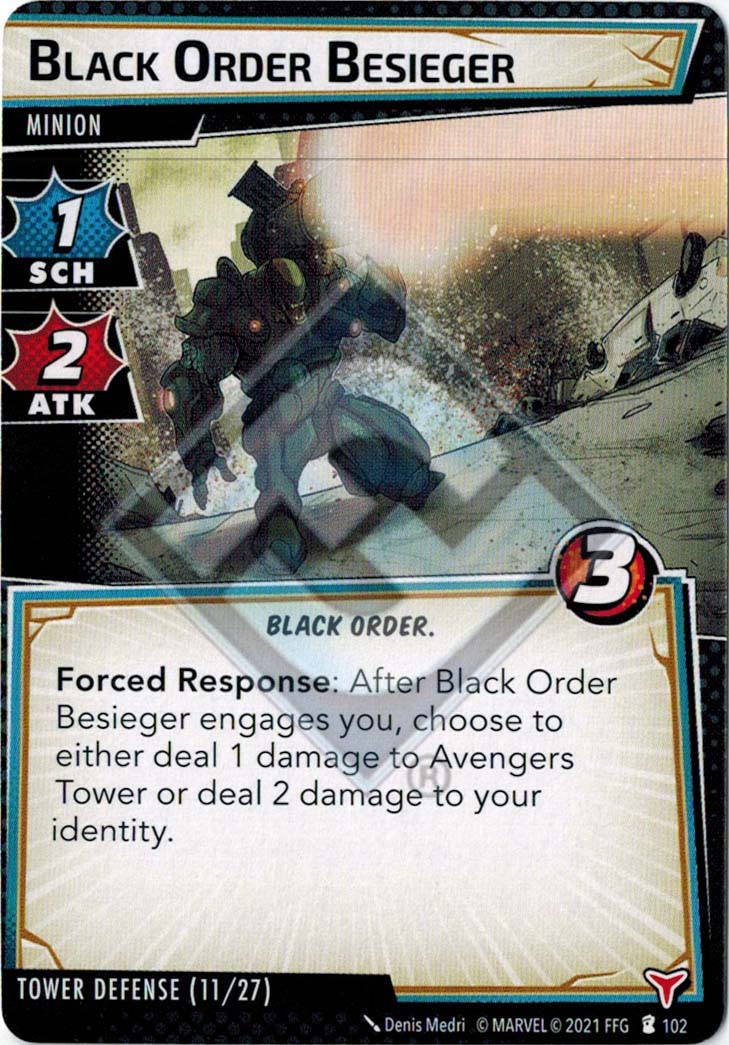 No review yet for this card.