이벤트
Attack.
Cost: 2.
Resource:
Hero Action (attack): Deal 4 damage to an enemy (7 damage instead if you have played a thwart event this turn).
"Thanos built me for one purpose: to kill. He'll soon realize that was a poor decision." - Gamora
Gamora(가모라) #6. Gamora #8-9.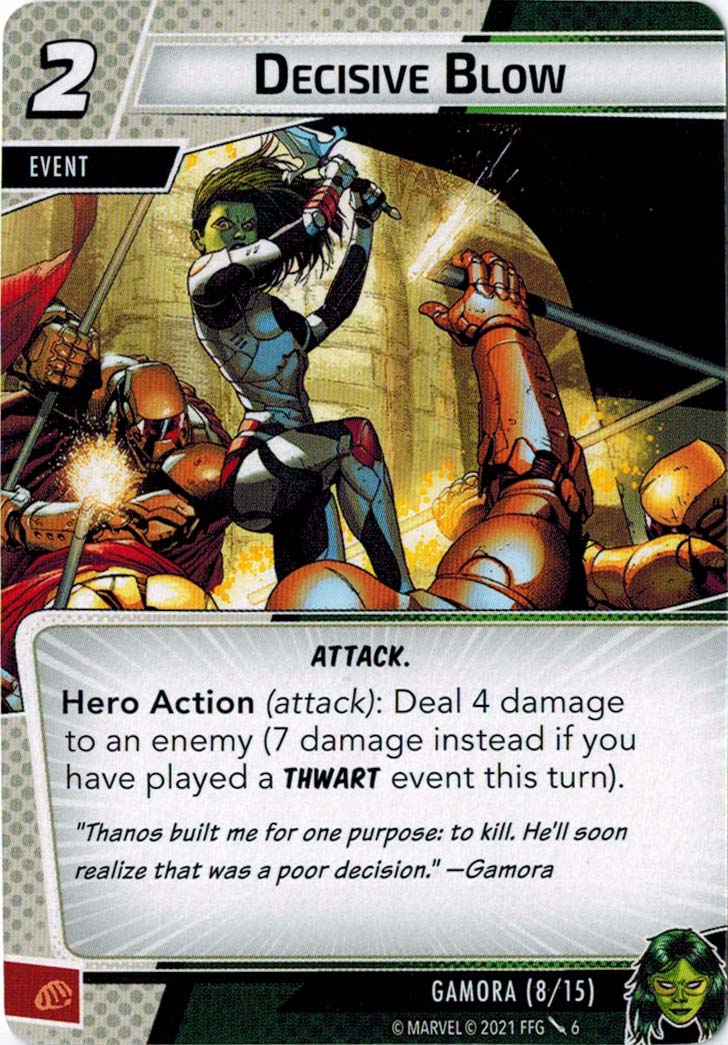 No review yet for this card.