이벤트
Attack. Superpower.
Cost: 2.
Resource:
Hero Action (attack): Deal 5 damage to an enemy. If this attack defeats that enemy, place 1 growth counter on Groot (to a maximum of 10).
"I. Am. Groot." - Groot
Galaxy's Most Wanted(은하계에 가장 필요한 일) #5. Groot #7-9.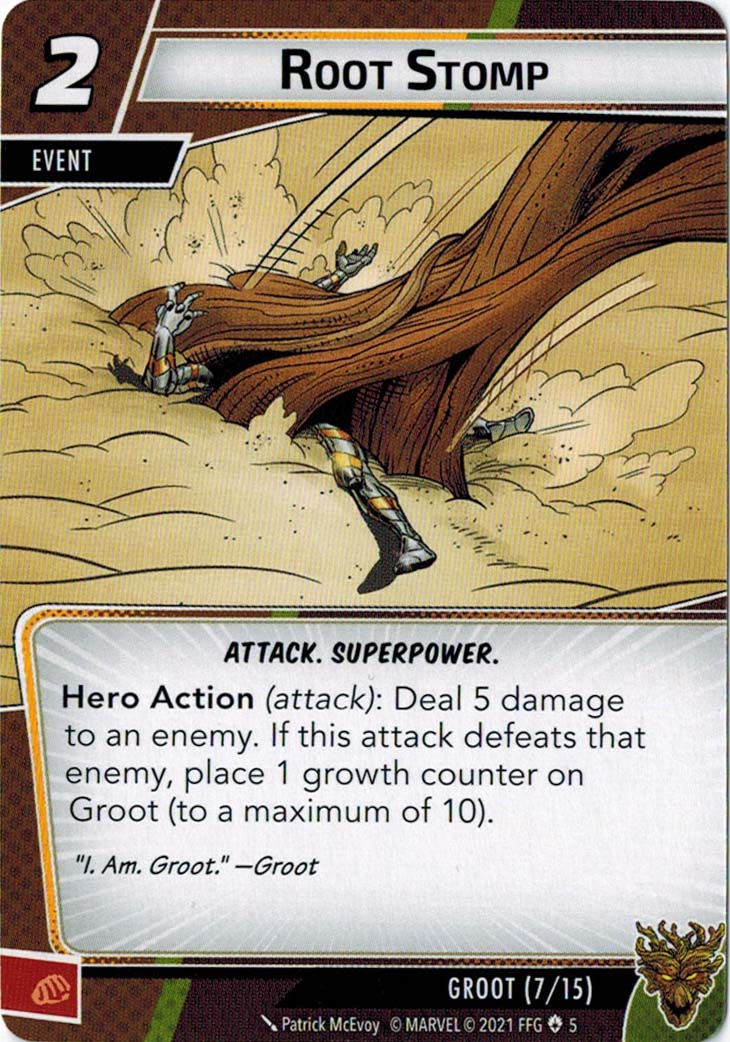 No review yet for this card.