하수인
Elite. Goblin.
Attack: 3. Scheme: 1. Health: 6.
When Revealed: You are stunned. If you are already stunned, take 2 damage.
---
Boost
: After this activation ends, shuffle this card into the encounter deck.
Boost:
The Green Goblin(그린 고블린) #25. Mutagen Formula #20.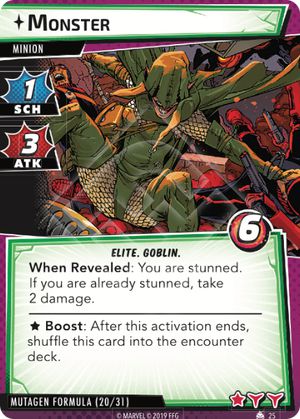 No review yet for this card.